InLab
A new way to measure
Accurately measures an individual's height using an ultrasound sensor.
Displays temperature and humidity in the surrounding nvironment.
Sleek triangular design that fits in one hand.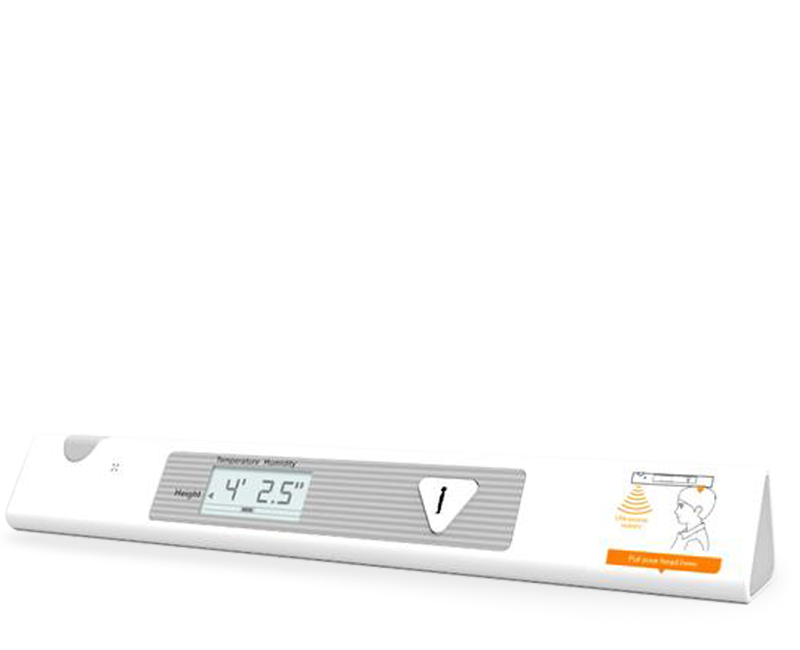 Main Features

Broad Height Range
The measuring range is 1'8"-6'7"/50 – 200cm, it can be used by children and adults.

Quick and Convenient
The ultrasonic sensor accurately measures height in 1 second.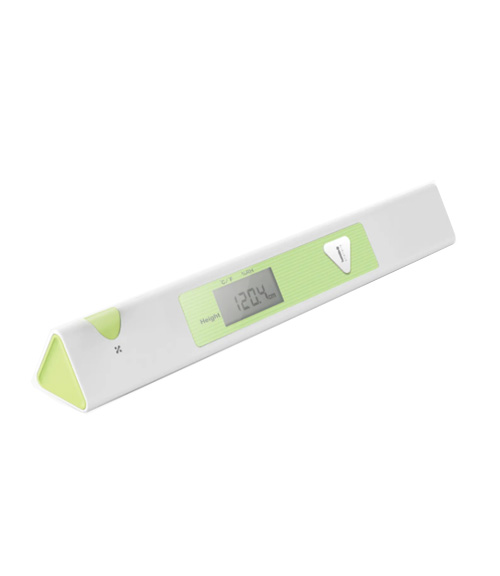 Patented technology
The temperature and humidity are displayed as soon as the power is turned on.

Simple Design
The InLab is light to carry around and has a sleek and simple design.
How to use
01

Click the button and the indoor temperature and humidity will appear Click twice and will turn to height mode

02

Make sure the InLab is leveled

03

Once leveled, a PUSH sign will appear. Then press the button again

04

Get precise measurement with just one push of a button
Specifications
Measurement item

Height, Temperature, Humidity

Height Range

50~200cm

Error Range

±0.5cm

Other Measuring Range

Temperature 16~40℃ (±1 ℃)
Humidity 30~80% (±7%)

Measurement Duration

1sec. (Max. 7sec.)

Sensor

Ultrasound Sensor, Temperature Sensor,
Humidity Sensor

Current Consumption

Below 100mA

Power Consumption

DC3V (1.5V AAA Battery 4EA)

Display Type

LCD

Colors

Green, Pink, Blue, Grey

Dimension

43(W) x 44(L) x 300(H) : mm

Device Weight

238g

Operation Environment

16~40 ℃, 30~80%RH

Storage Environment

-10~70 ℃